I wanted in my first blog post to give you a summary, a first glimpse, of what scuba diving in Zihuatanejo can be like.
Zihuatanejo is a city on the Mexican Pacific Coast known as the Costa Grande. The town is located around a beautiful bay. It kept its traditional feel of a fisherman village compare to her sister, the resort city Ixtapa, located a mere 5km north. Here in Zihua, life has its own pace, the beaches are amazing, the people are friendly and welcoming and I haven't even started talking about the food! Lets not start talking about the food 🙂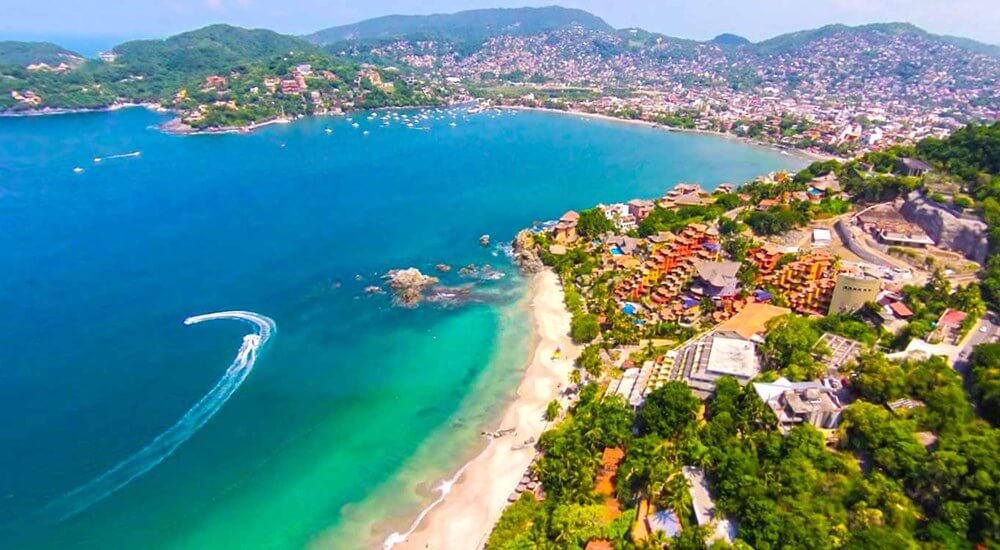 But lets go back to our main subject: scuba diving. Scuba diving here is really exciting! The diversity of marine life is pretty incredible. From tiny to huge, we get a little bit of everything. The marine biologist in me is always amaze by the variety of species we can find. Seahorses, nudibranchs (sea slugs), pufferfish, coral, moray eels, whale sharks, sea turtles, eagle rays, stingrays, electric rays, octopus, sea urchins, sea stars, lobsters, and dolphins are simply a sample of everything there is to see!
In season, from December to March, we get beautiful, enchanting, mermaids… I mean WHALES!! We may rarely see them while we dive, but have you ever scuba dove listening to a humpback whale undersea symphony? Well, here we have!
Visibility and conditions
The diving conditions change throughout the year including visibility, water temperature and currents. April and May are normally the coldest months to dive. I must admit, this is no Caribbean. We are on the Pacific side and the conditions are different. Visibility is rarely 100% but can reach up to 30m (100ft). The best months for visibility are November to January with still very good conditions in February, March, July and October.
I don't know about you, but personally, as a scuba diver I've always enjoyed deep dives. I just love to look up and see this immense wall of water above me. Here in Zihuatanejo, we have so many amazing deep dives sites to choose from. One of my favorite site is Solitary rock. It is an isolated giant pinnacle coming out of the sea just outside the bay going to 30m (100ft) deep. The marine life is very active around this rock and we always get a great show from enormous schools of fish, and it's a pretty good place to spot sea turtles, eagle rays and whale sharks.
Scuba diving in Zihuatanejo can be a very exciting experience. If you allow us, Dive Zihua would love to make you discover all its little secrets.
So now, what are you waiting for? Let's go diving!
Maude
Owner and Scuba Instructor Dive Zihua